I have a friend named Angela, she met a guy named Jason. They started dating, I started getting into photography. I really needed to practice shooting couples, they had been dating a few months so I figure, they're perfect! They did make me put in the title of the blog "just for fun shoot" so people didn't think they were already engaged but I had a feeling that was where it was leading! I was right! Jason and Angela started the new year off right and tied the knot on January 1st.
I was so excited to be a part of shooting their day, along with Jason's friend Jonathan Thrasher. We split up and took different parts of the day and shot some together. It was fun not being totally responsible for the entire day! I got to hang out (and shoot) with Angela while she got ready, hang out during formals… catching a few shots here and there, shoot the ceremony and enjoy the reception. It was a fun mix of being the photographer but also being a guest at the wedding.
Because they are friends, I had a really hard time narrowing down my choices for the blog. So, stick with me… it's long but such a fun wedding!
Angela's dress was so pretty and so her! Her mom got the dress prepped and steamed.

I love the details.

I saw this chair and had to use it for the shoe shot!

Jenn Strand did an amazing job with her make-up and hair.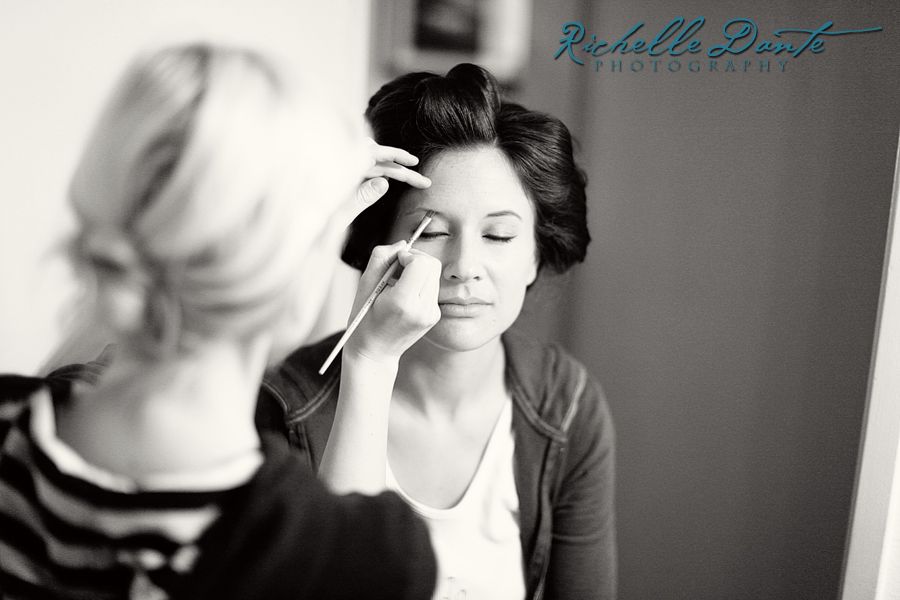 This is one of my favorite ring shots and not because it is an amazing shot but because of the meaning it has behind it (without me even knowing). When Angela was getting ready I stole the rings and saw this cool album sitting on her table. Later I found out that it is her parent's wedding album. This is why I love it!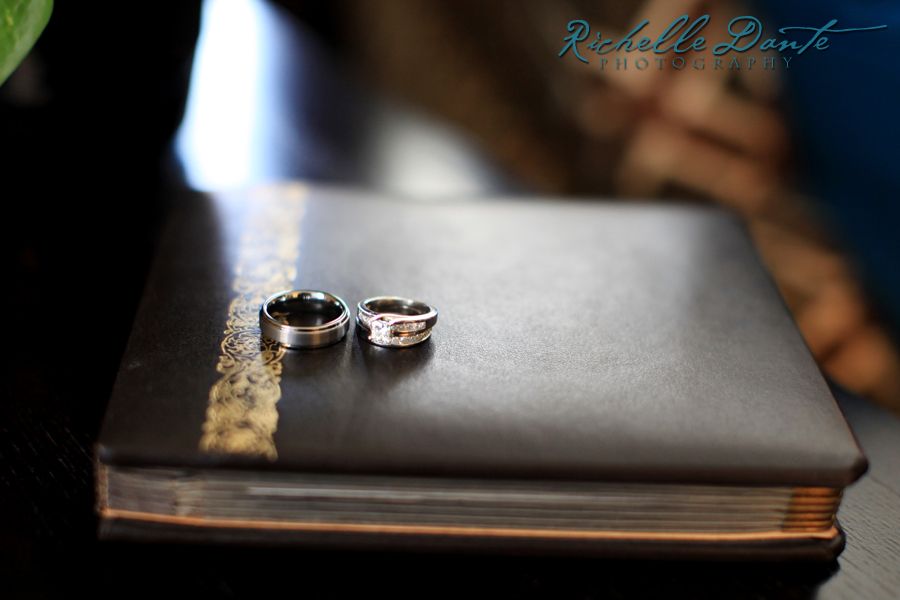 All dressed and ready to go! Angela looked beautiful!

The first look and wedding party shots were all done by this guy, Jonathan Thrasher. He has a sneak peek on his blog so be sure to check it out!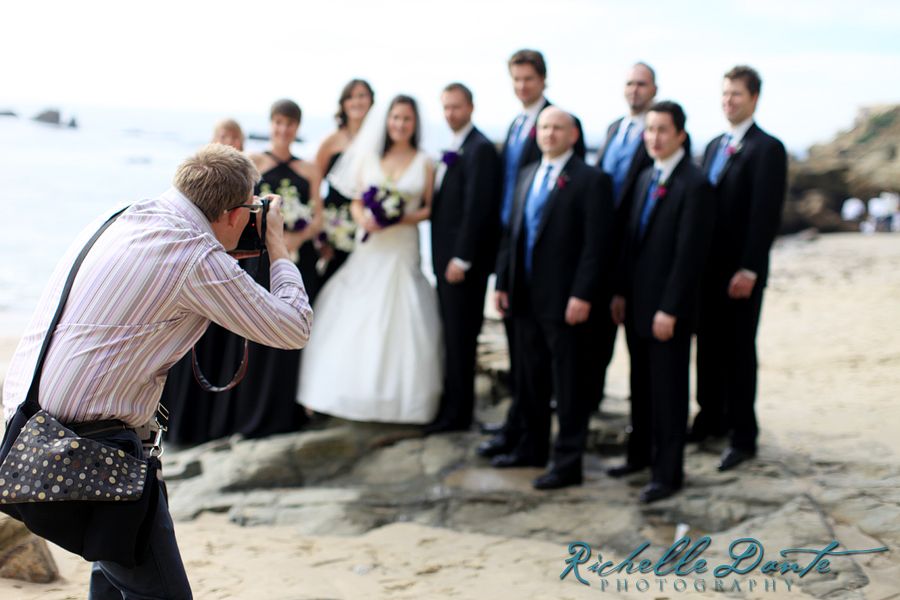 It was fun not being the main shooter for this. I love that I caught Jason looking at her ring in this shot. I think he was double checking which hand the ring goes on. =)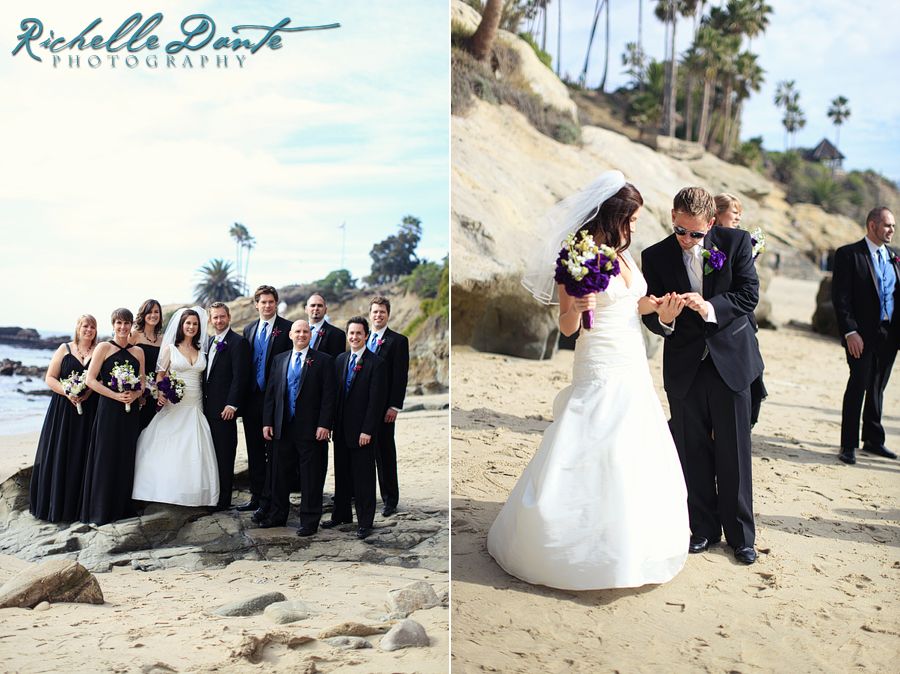 Jason likes to joke around. He's funny. He's a filmmaker. When I was taking this shot of his boutonniere I told him he didn't have to smile, his face wasn't in it. So….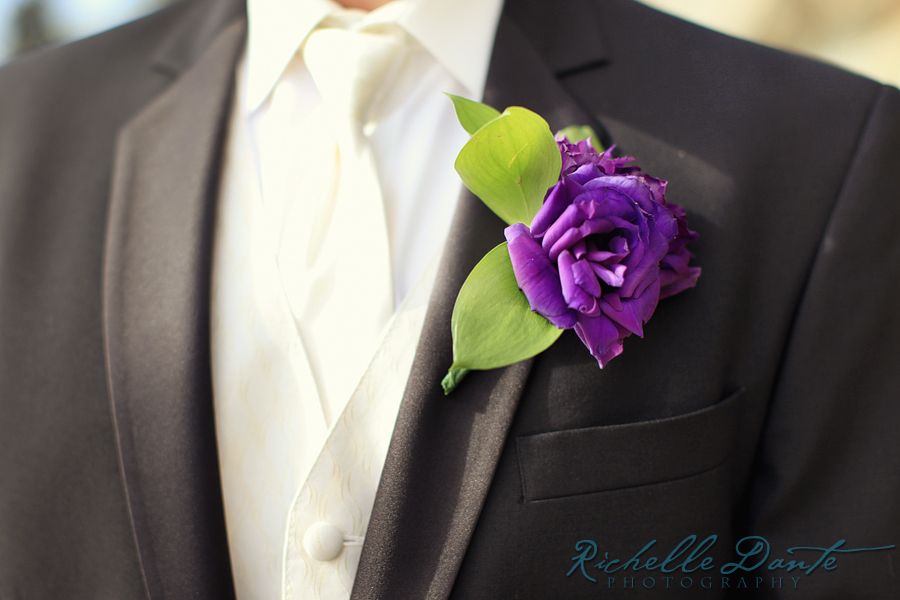 This is what he does. Funny guy.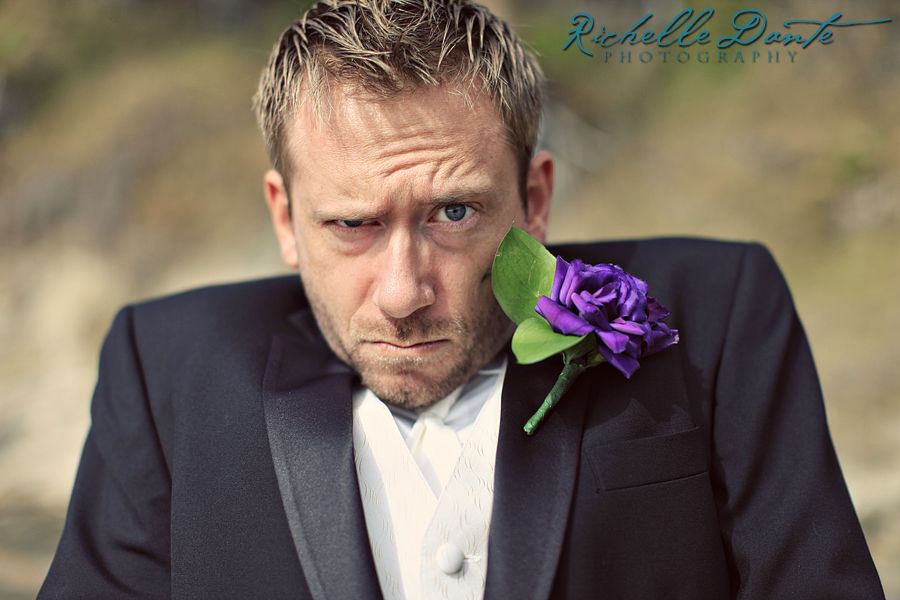 The flowers all looked gorgeous and were done by Angela's friend, Hillary Nichols. Her specialty is interior design but she could definitely have a second career in floral design! The one on the left… a "formal" shot with Jason.

All of the girls looked so pretty!

First set of Ring bearer/ flower girls, Jason's oh so cute niece and nephew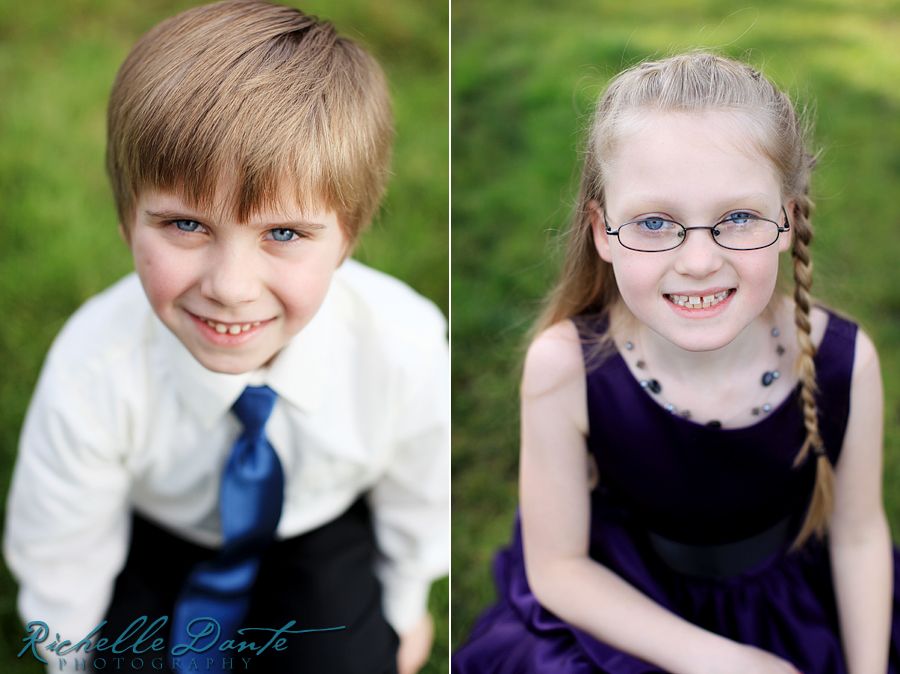 Second set, Angela's adorable cousins

After the first look and group shots, Angela went back for a quick hair change, she hopped in my car and we took a few more shots on the way to the ceremony.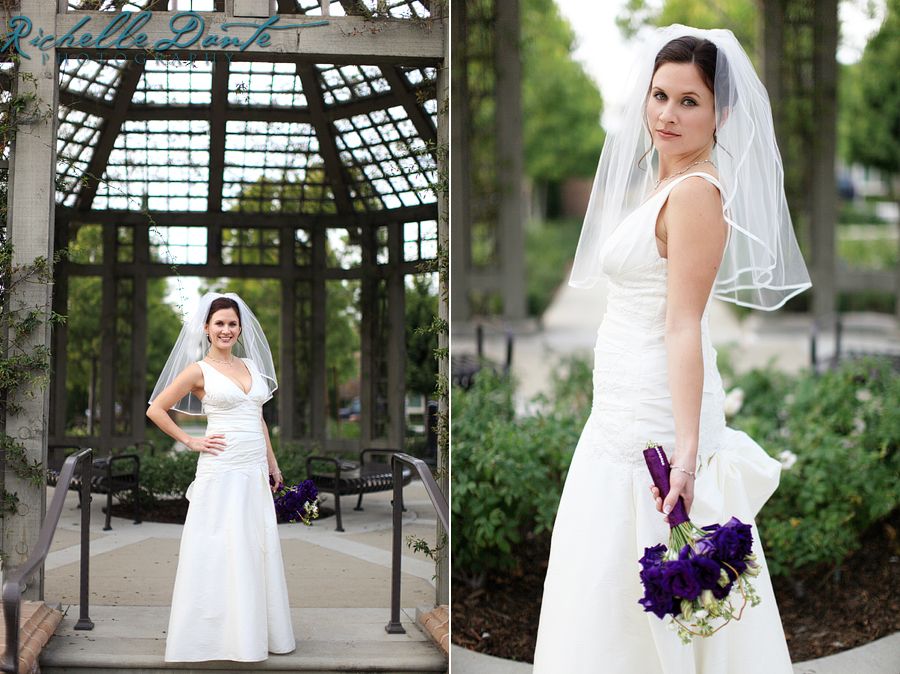 Some details. The wedding was held at the Woodbury Clubhouse in Irvine. It is in the community where I used to live and is private. If you know someone who lives there, you can use it! =)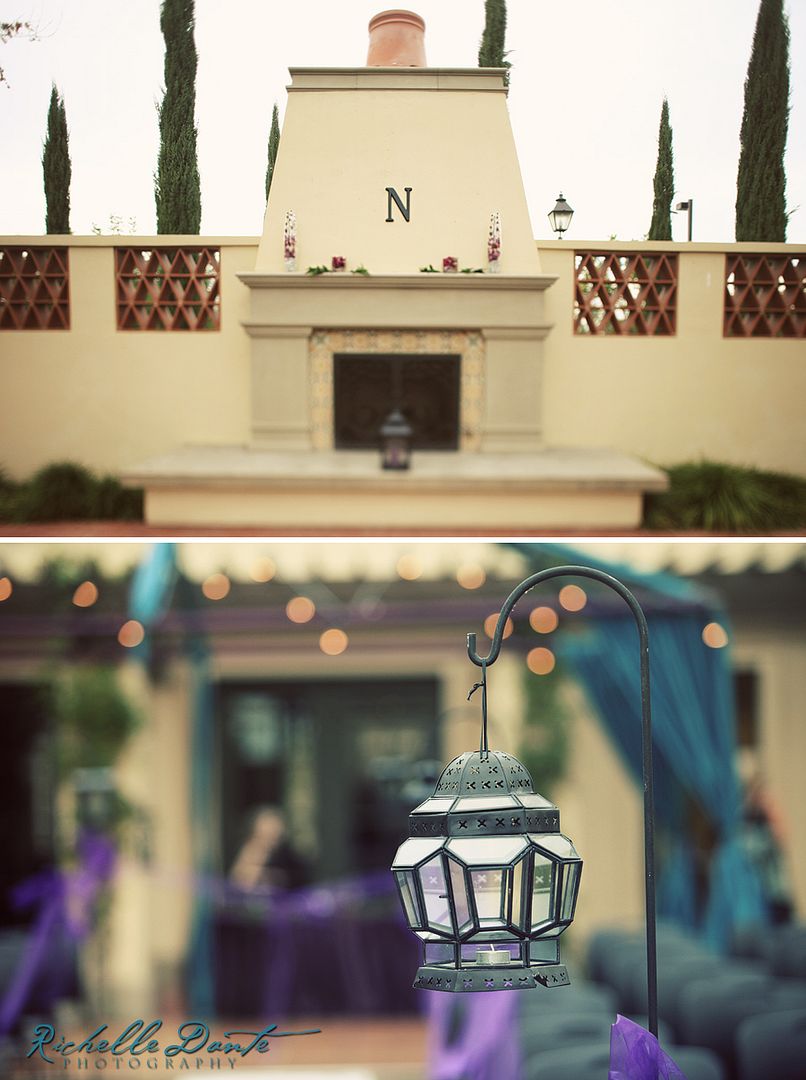 More details… I love the centerpieces. Simple but elegant.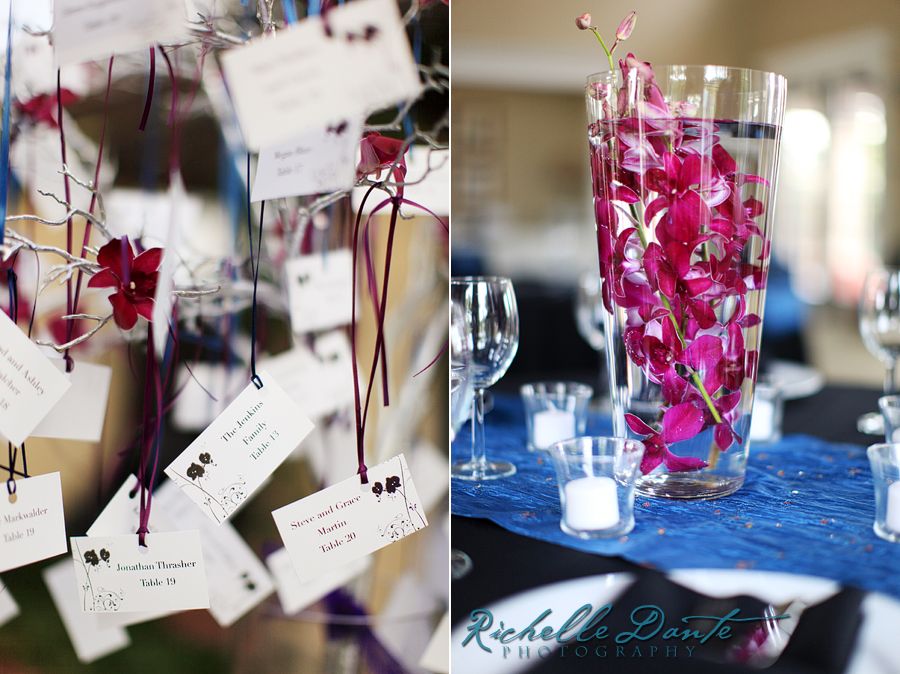 I don't normally post the mothers being taken to their seats on the blog, but I thought they both looked so happy here I had to post them!

I love that the flower girls have purple dresses and I love that they have unique baskets!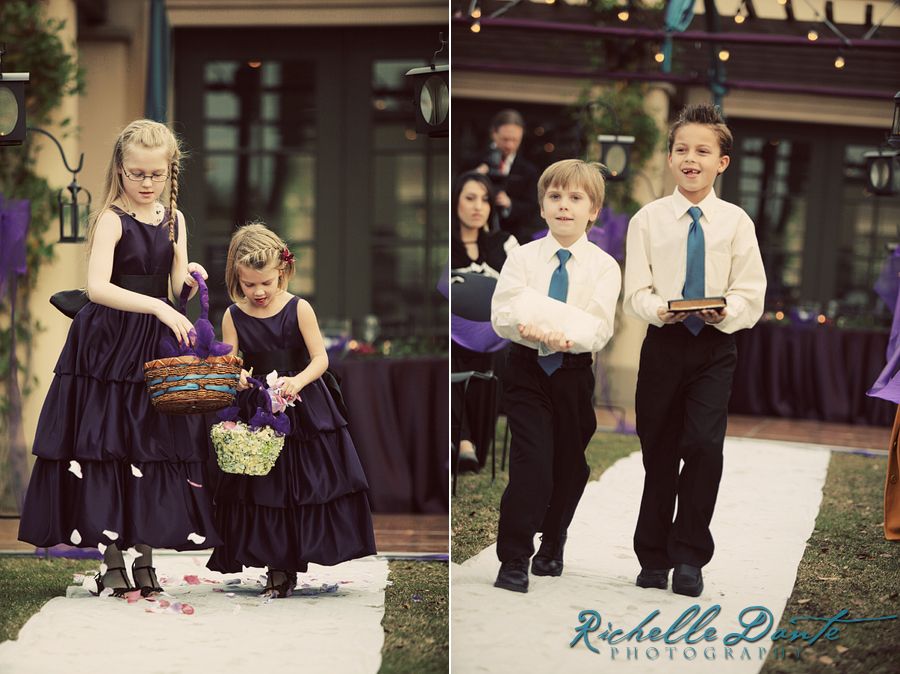 I think Jason was excited, nervous and everything in between. I've never seen him with such a serious face. =)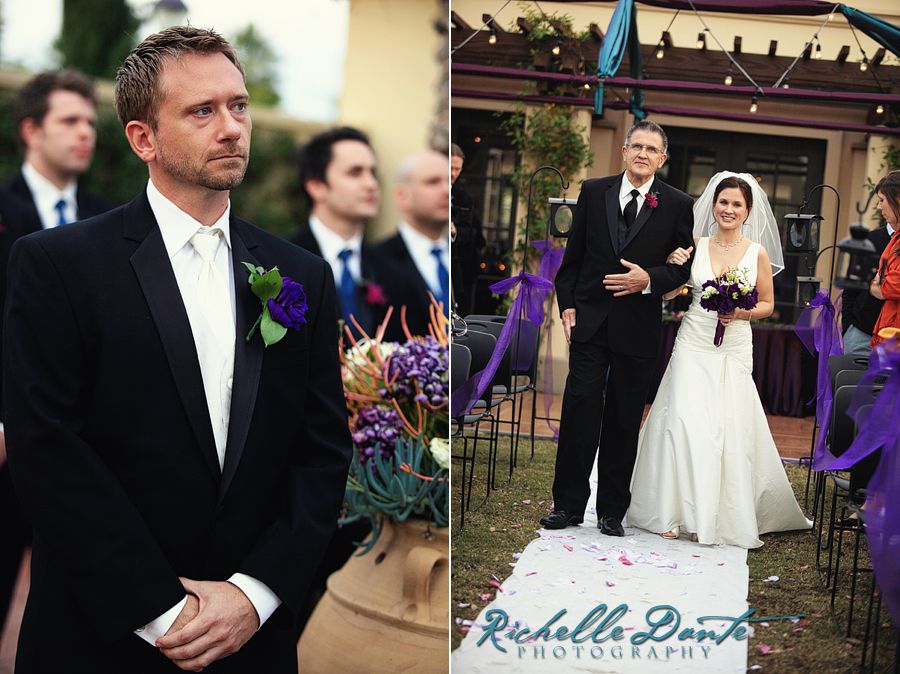 Love my new lens!!

I think they are happy!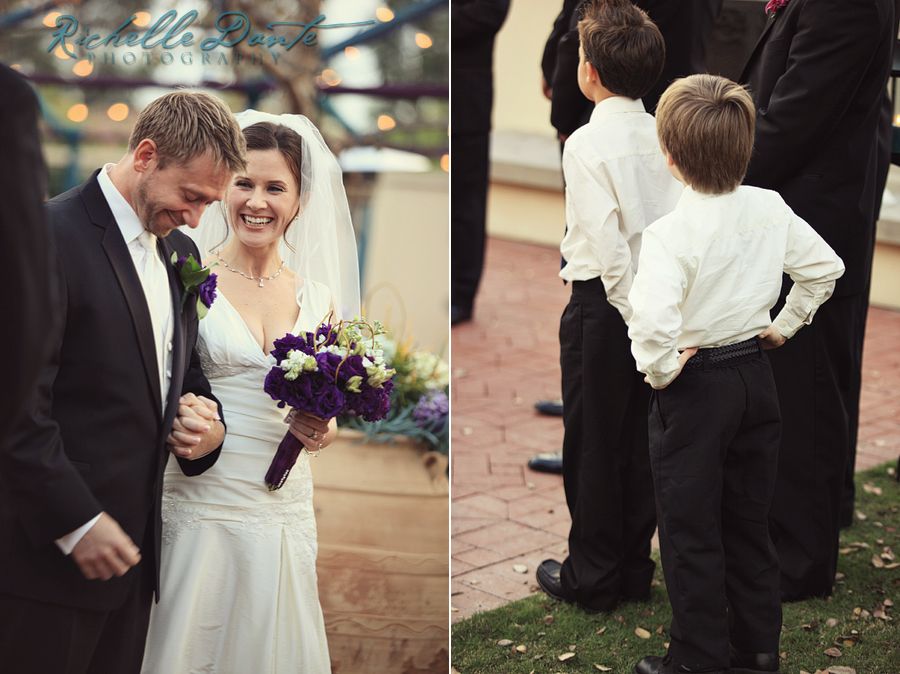 Such a sweet moment!

Benefit of a second shooter… a second angle. This was taken by Hannah Hughes (she helped me with the ceremony and reception).

They know it's coming… you may now kiss your bride!

Right after the ceremony… love this moment!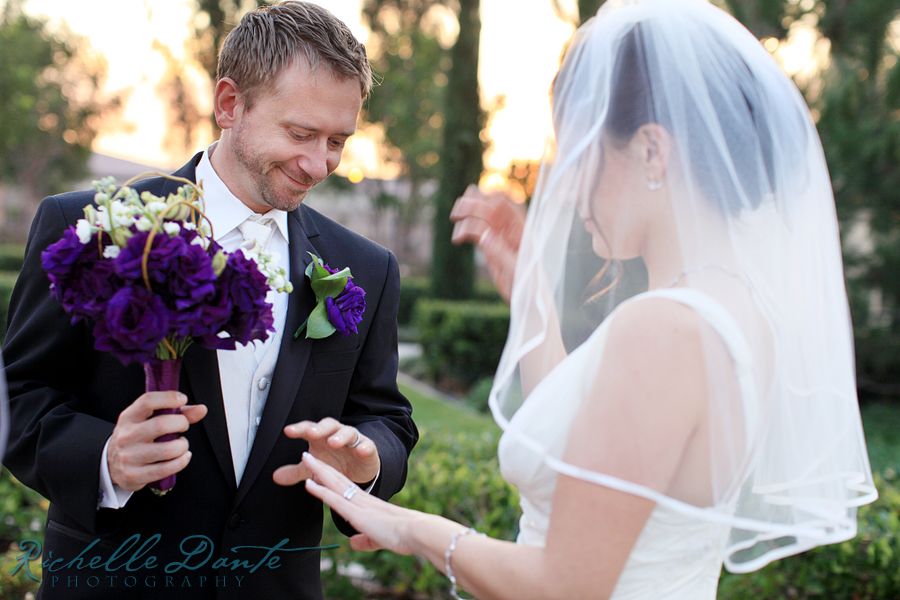 There was the most gorgeous sunset! You know it's good when everybody is talking about it on their Facebook and Twitter.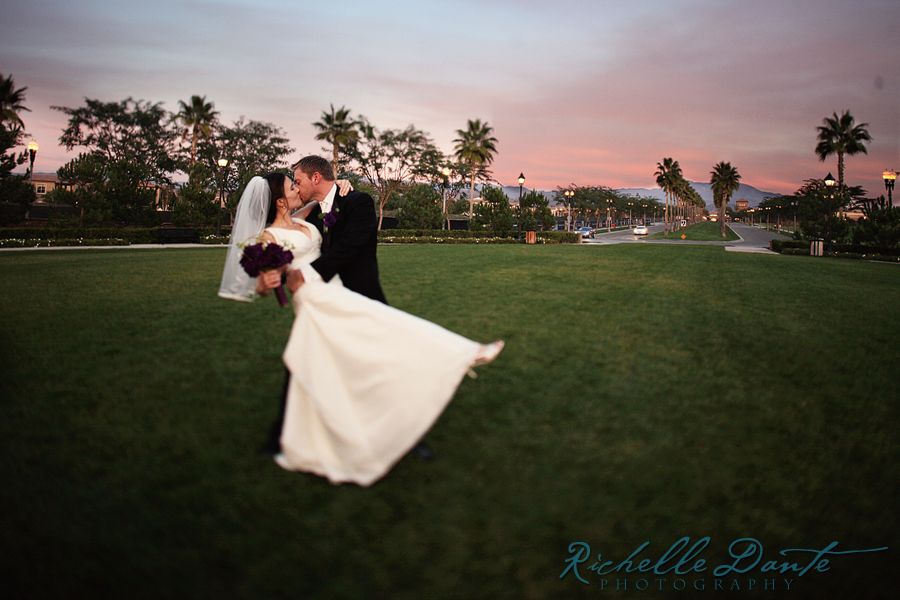 Love the one on the left, shot by Hannah. The one on the right, so them. I love it.

This is a joke… please do not think this is a serious shot!! Jason happened to be grabbing her, umm, her rear so I thought it would be funny and oh so cheesy if he made a heart. What do you think? =)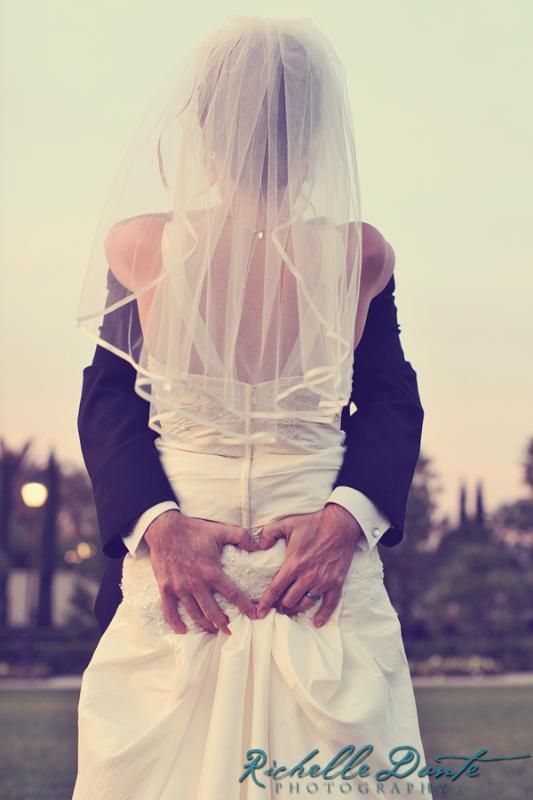 First dance, right after sunset= so, so pretty!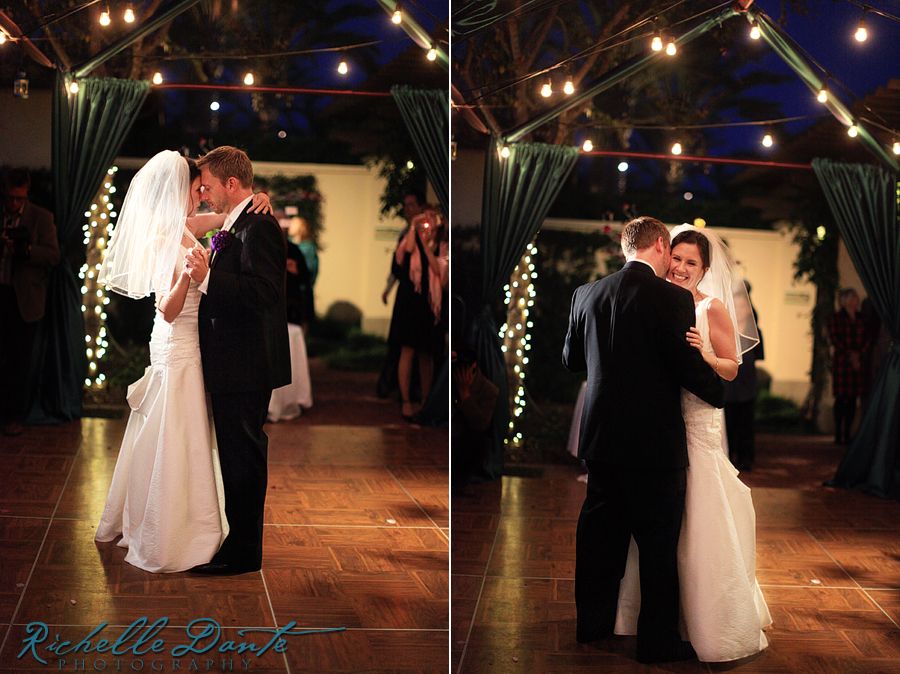 There were some amazing dancers! Also, the canopy set up made the location complete. All was done by Ari at Persiano Events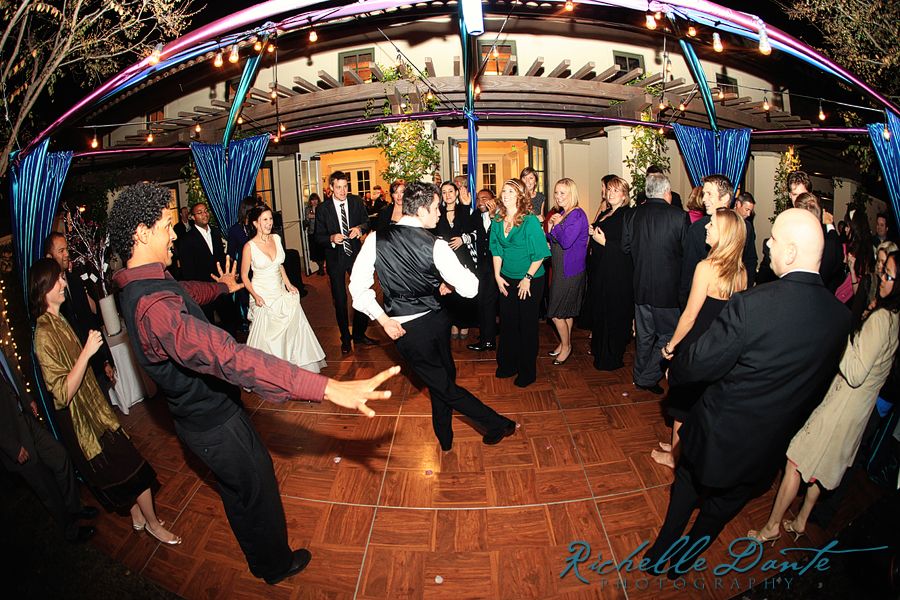 Since I was a guest I figured why not stick in a shot of me! Taken by Hannah Hughes.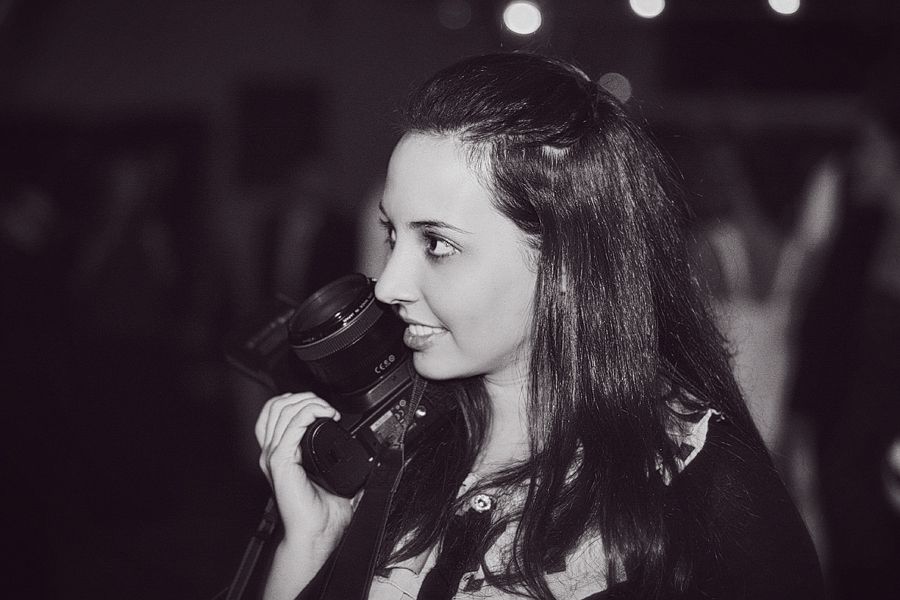 Last dance of the night, under the moonlight. Gorgeous!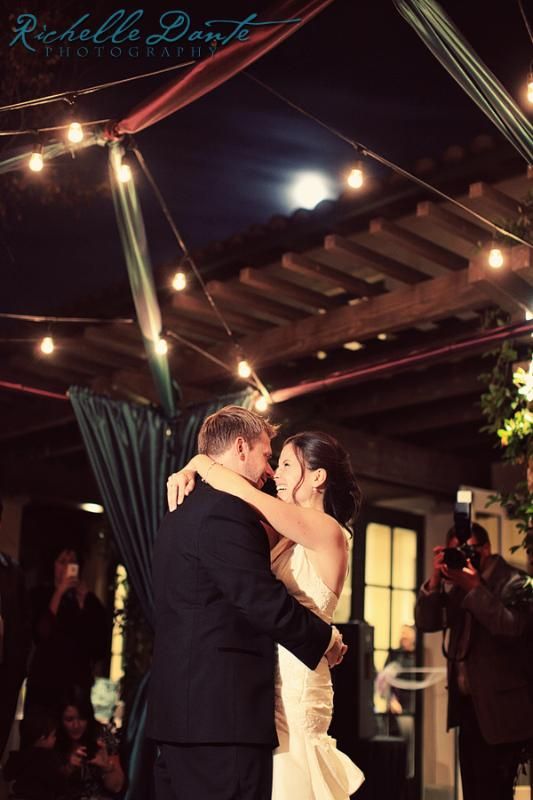 There is no better way to end a New Year's Day wedding, than with sparklers!

Angela was beaming at the end of the night. They are definitely a happy couple!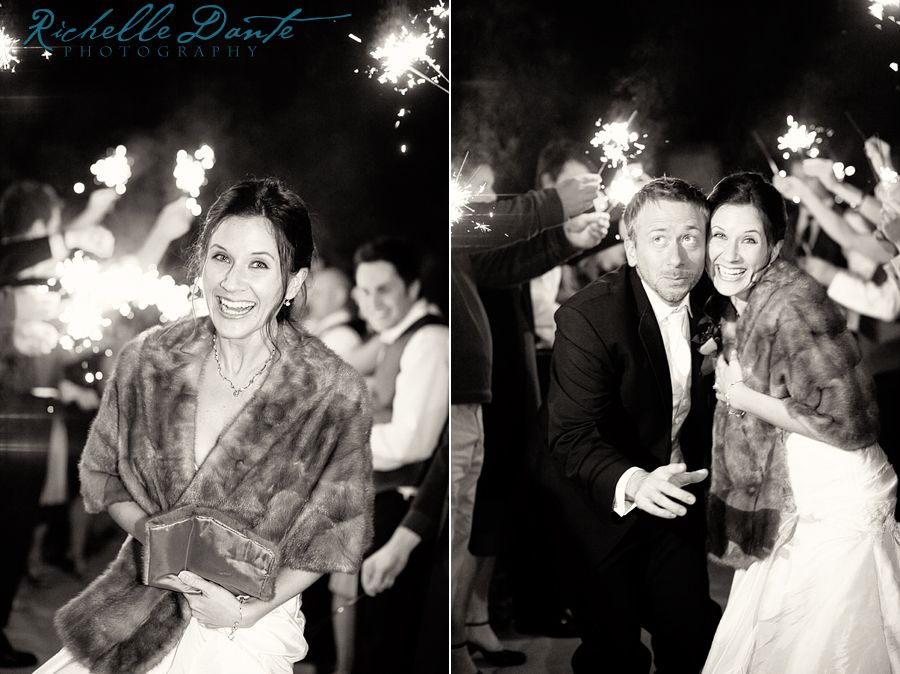 There are so many more moments I wanted to share but I think the blog is long enough. =) Angela and Jason, thank you so much for including me in your amazingly special day! I'm so happy for you guys!